clients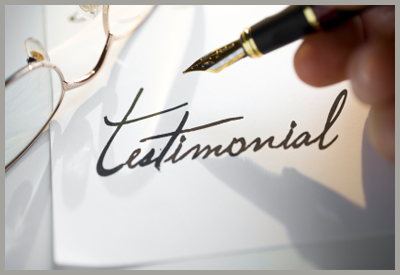 •
3rd Rail Direct Marketing
•
750 Restaurant
•
Americans for a Healthier World
•
Barnard/Montague Capital Advisors
•
Bay Area Water Supply & Conservation Agency (BAWSCA)
•
The Basic Fund
•
Blazing Saddles
•
Bohemian Club
•
Box Brothers
•
Bradley Real Estate
•
Buena Vista Cafe
•
Cabana Hotel Palo Alto
•
The Cantina Restaurant
•
Campton Place Hotel
•
Centric General Contractors
•
Chancellor Hotel
•
Cityhouse Restaurant
•
Dipsea Cafe
•
Epic Roasthouse
•
Executive Inn & Suites
•
Farallon Restaurant
•
Financial Engines
•
Forsythe General Contractors
•
Future US, Inc./Future UK, Inc.
•
Grand Hyatt San Francisco
•
Haiyi Hotels
•
Hilton San Francisco Union Square
•
Hilton San Francisco Financial District
•
Hilton Sonoma Wine Country
•
Hotel Keen
•
Hyatt Fisherman's Wharf
•
IABC
•
InterContinental San Francisco
•
InterContinental Mark Hopkins
•
Johnson & Daly Moving and Storage
•
Junior Achievement of Northern California
•
The Laser Center of Marin
•
Liquidyn Building Solutions
•
Luce
•
Malatesta & Company
•
Marin School of the Arts
•
Medley Capital LLC
•
Metropolitan Club
•
Michael I . Kulick, M.D.
•
Pacific Union Club
•
Parc 55 Wyndham San Francisco
•
Park Pacific
•
Pet Emergency Center of Marin
•
Pet Refferal Center
•
Repair Pal
•
Ristorante Fabrizio
•
The Ritz-Carlton San Francisco
•
San Rafael Chamber of Commerce
•
Sara Waters Design
•
Schreve & Company
•
Scoma's Restaurants
•
Smart Train
•
Stanford Park Hotel
•
Hotel Shattuck Plaza
•
Ship Smart
•
Smith Andersen North
•
Somax Sports
•
Soundvision
•
Stifel Nicolaus
•
Stone & Youngberg LLC
•
TechLink Business Systems
•
The Trident
•
Trimore Fitness
•
Urban Tavern
•
Vintners Inn/John Ash Restaurant
•
Waterbar Restaurant
•
Wincup Corporation
•
Wood Warren & Co.

Conti Print Design provides me with high-quality printing, outstanding customer service, and the reliability I must be able to count on in today's lightning-fast business environment. Conti Print Design delivers.

– Jim Wallace


Wallace Consulting/Barclays Global Investors




With a very busy schedule, tight budgets and often tight deadlines as well, it's important that I have sources like Conti Print Design, who can interpret my needs quickly and deliver a wide variety of quality promotional products, on schedule and without fuss. From stock items to custom goods, Conti Print Design always comes through.

– Gail Gerber
Director of Sales & Marketing


InterContinental Hotels of San Francisco


intercontinentalsanfrancisco.com
intercontinentalmarkhopkins.com

Conti Print Design is one of our firm's most valuable vendors, and has been for well over six years. Because of his professionalism and attention to detail, Rich Conti handles all of our printing and direct mail projects. In fact, our ad agency and several other firms I have introduced to him over the years continue to use the services of Conti Print Design. The added value provided by their design team make Conti Print Design an indispensable part of my marketing group. I highly recommend them for all print, design and mail projects.

– Steve Hall
Marketing Director,

Stone & Youngberg LLC


syllc.com


It's always a pleasure to work with Conti Print Design. They consistently help me to create excellent and innovative marketing tools that incorporate our vision and stay true to our restaurants' brands. They are prompt, diligent, thorough and quick to respond to any questions/requests that I may have. Thank you Conti Print Design!

– Nita Howard
Director of Sales & Business Development


EPIC Roasthouse | Waterbar | Farallon


epicroasthouse.com | waterbarsf.com | farallonrestaurant.com


We rely on Conti Print Design to source, suggest and supply a wide range of hospitality and retail gift items. The Buena Vista Cafe is a long-time San
_
Francisco landmark and international gathering place, so we count on Conti Print Design to help us promote our restaurant and provide products in keeping with our image.

– Robert Freeman
Proprietor,

The Buena Vista Cafe


thebuenavista.com


I'm always impressed with the way Conti Print Design so skillfully responds to our various needs, challenging changes and near-impossible turn-around times. It's a relationship that works wonderfully for the benefit of the hotel and our customers. Always directly involved and enriching projects with their expertise, Conti Print Design is a great find, and a company I can depend on to help me get my job done.

– Debbie Larkin
Director of Public Relations,

Hilton San Francisco Union Square


hilton.com

I have been working with Rich Conti and the Conti Print Design team for several years now. The products they provide have always been top quality, with a turn-around time that meets our needs. I have been consistently impressed by their professionalism and attention to my needs as a customer.

– Jason Lytz
Vice President,

Bradley Real Estate


Marin, Sonoma, Napa Counties
bradleyrealestate.com


I have worked with Conti Print Design for over four years, and have been nothing but satisfied. Rich Conti is responsive, accurate, fair, and cares about my work. He is a pleasure to work with, and I highly recommend him.

– Wendy Norwood
Marketing Manager


Hilton San Francisco Financial District


sanfranciscohiltonhotel.com

I'm confident recommending Conti Print Design. I know I can count on their team for fresh, creative ideas and solutions for our printing, marketing and hospitality product needs. We're proud to have been awarded Leadership Level in the California Green Lodging Program, and Conti Print Design helps us meet our commitment to preserving the environment through the innovative use of sustainably sourced and recycled materials. The team understands our brand and are always on target with the right design and appropriate materials to maintain the integrity of our brand.

– Percy Brandon, General Manager


Vintners Inn | John Ash & Co. Restaurant


vintnersinn.com